Strength Training For Distance Runners
Updated: February 12, 2020
Strength training for distance runners is essential at all ages and skill levels. Taking a balanced approach to strength training is important for these reasons:
Injury Prevention
Running Economy (efficient running technique)
Speed
Most people hear strength training and think of heavy barbells, bicep curls, and abs. However, that is FAR from a balanced approach to training distance athletes.
Our approach…
Lower Body – Focusing on plyometrics (jumping), single-leg variations, structural exercises, and stabilization work.
Upper Body – Upper body is often neglected, but is essential to how the body moves. Distance runners should work "pulling exercises" for posture and "pushing exercises" for power.
Core – "Ab training" is a very common mistake among distance runners. Core training may be the most important part of a distance runners program, but "ABS" are a VERY small part of that. Core should focus on stabilization (planks and carries), posture (glute and back work), and hips (bird dogs and band work)
Coach Rozy Performance has had the privileged of working with some of the best distance runners in South Dakota. Check out what they had to say!
Hannah Ebert, University of Sioux Falls
"Incorporating strength training into my workout plan has helped me so much as a XC/distance runner! As a collegiate runner, we do strength circuits a few times per week that target the hips, glutes, sore, etc. I feel comfortable getting stronger in the weight room because I know how important it is for a runners to strength train. The transition into the collegiate level was very easy for me because of the experience I had strength training with Coach Rozy. I can confidently say it has made me a better runner."
Maddie Lavin, University of South Dakota
"Strength training is underrated in distance running. It keeps you lean and strong so you can push though races better. For me it has helped tremendously by strengthening my weaker muscles and improving my form. Training with Coach Rozy in high school made the transition to college athletics a lot easier. Especially, when we worked on new lifts as freshman. I already knew most of them through working with Coach Rozy"
Laura Nelson, University of South Dakota
"Strength training through Coach Rozy Performance encouraged my development into a strong and balanced athlete. The lessons, techniques, and mental grit that I learned from Coach Rozy and his coaching staff helped me to grow not only as an athlete but also as a person. My training experience with the experts at Coach Rozy performance has been a blessing, and I continue to utilize the skills that I learned from them as I wear the Coyote uniform."
Cait Savey, Augustana University
"Having the Coach Rozy program, in high school, was an extremely valuable opportunity for me and I only wish I had the chance to be in it all four-years of my high school career. My senior year of high school Coach Rozy created a session specific for the cross country team which prepared me for a collegiate program. As I increased my time in the weight room and focusing on strength training I have seen huge transformations in my performance. I encourage every athlete to include strength training into their schedule to be their best! I know that I always enjoy the feeling of finishing a good-hard weight room session!"
More Current/Former Coach Rozy Athletes Running At A High Level
Alec Atwood, University of South Dakota
Genny Clark, Mount Marty College
Dallas Davis, Dakota State University
Maddy McClure, University of South Dakota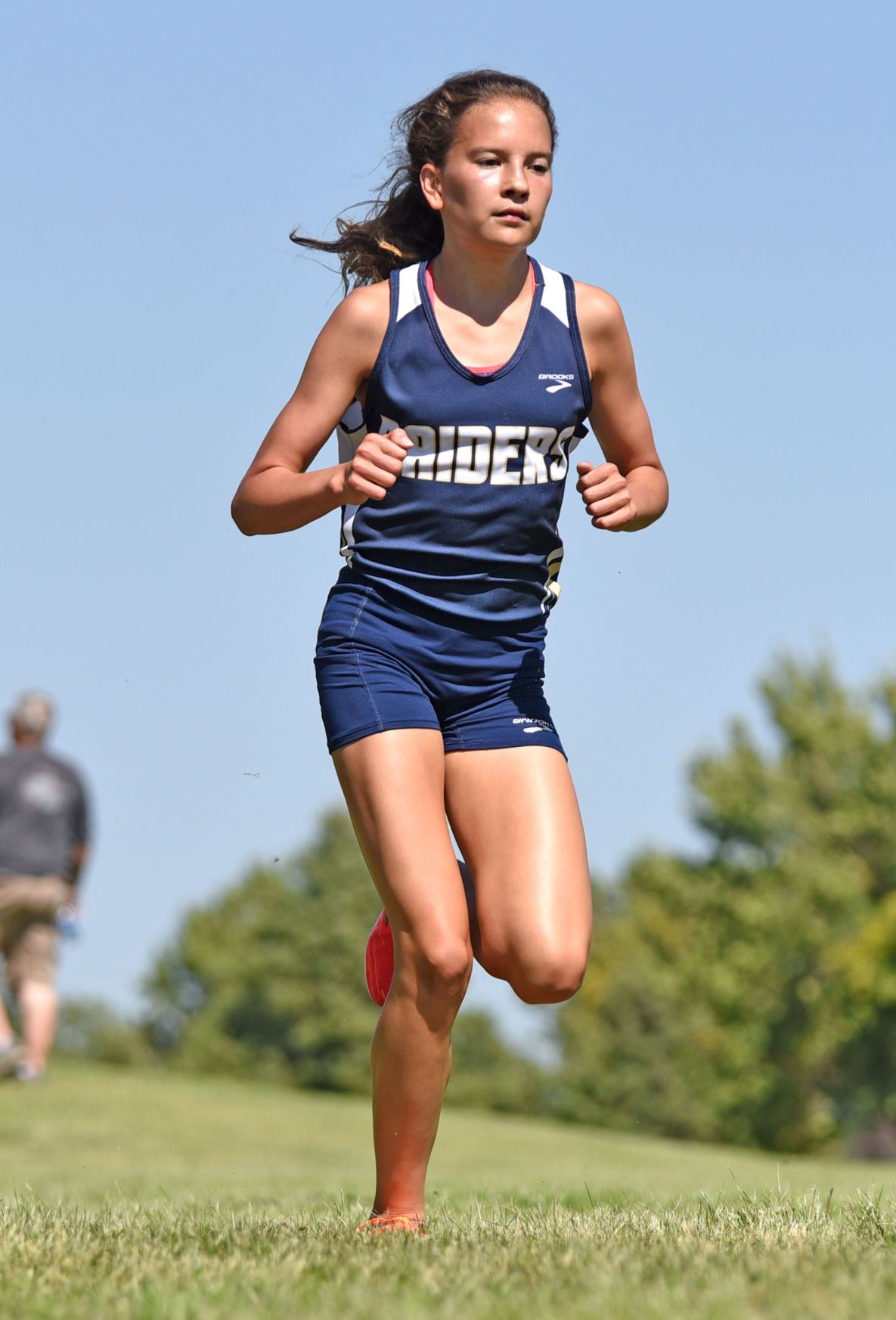 Mady Fairley, Gayville-Volin High School